If you are looking for vacation apartments, click on "search" and have a look to your favourite accommodations. If you do not match your expectations, please keep in mind that we will be continuously updating our list of offers. Therefore, mark the website and you will always be welcomed.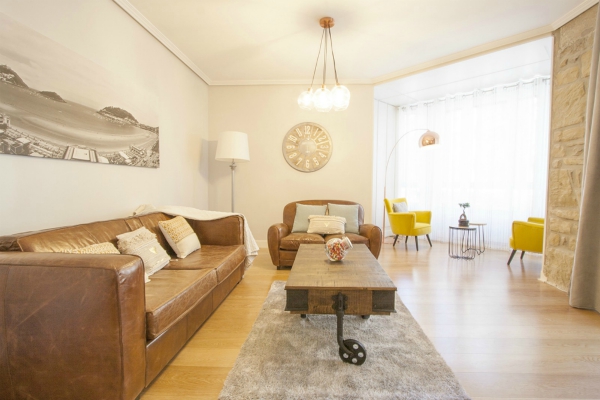 What our clients say
---
"Apartamento exquisitamente decorado hasta el último detalle. Muy limpio, ordenado y con sistema de check in muy práctico y profesional. Repetiré y lo recomendare."
Alejandro - Barcelona
"Apartamento muy bien ubicado para visitar la ciudad con todo lo necesario para pasar unos días cómodos. Ámplio. No le falta detalle y sobre todo MUY LIMPIO. Totalmente recomendable"
Borja - Valencia
"Trato inmejorable por parte de Basque Stay. Tuvimos un problema y nos lo solucionaron de forma rápida y eficaz."
Dani - Madrid
"Extraordinaria experiencia con el apartamento. La ubicación extraordinaria para conocer a pie toda San Sebastián. A unos metros del Kursaal y la playa de zurriola. A 10 minutos estás en casco antiguo. El apartamento impecable respecto a limpieza, equipamiento y confort general."
Juan Carlos - Alicante